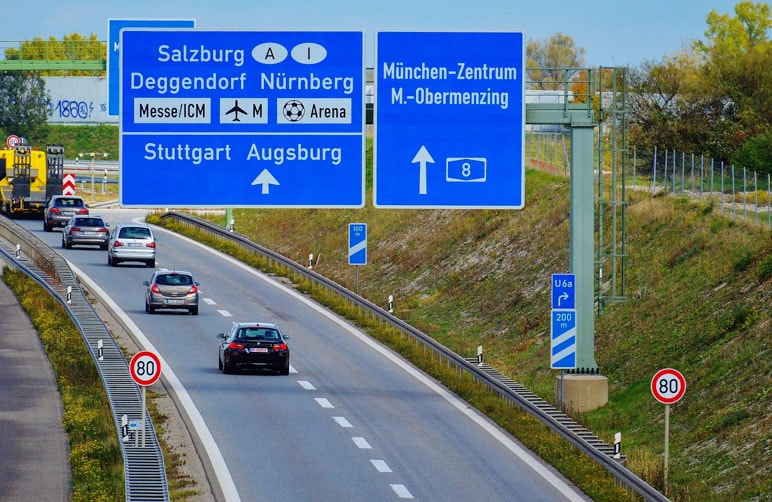 Table of contents
Prove yourself in road traffic and reduce points in Flensburg with the driving aptitude seminar
You are advised to attend a driving aptitude seminar in accordance with § 4a StVG if 1-7 points have accumulated on your account in Flensburg. The driving aptitude seminar (also called FES seminar) is a valuable help for you to recognize mistakes caused by inattentive or risky behavior in road traffic and to drive more foresightedly, attentively and always according to the legal rules in the future. In this way, penalties and points can be avoided in the future as a road user. With a score of 1-5 points, your driver's license office will also waive one point, giving you relief and the opportunity to continue driving in a more relaxed manner with no points or fewer points. In other cases, you may receive a reduced sentence from the court.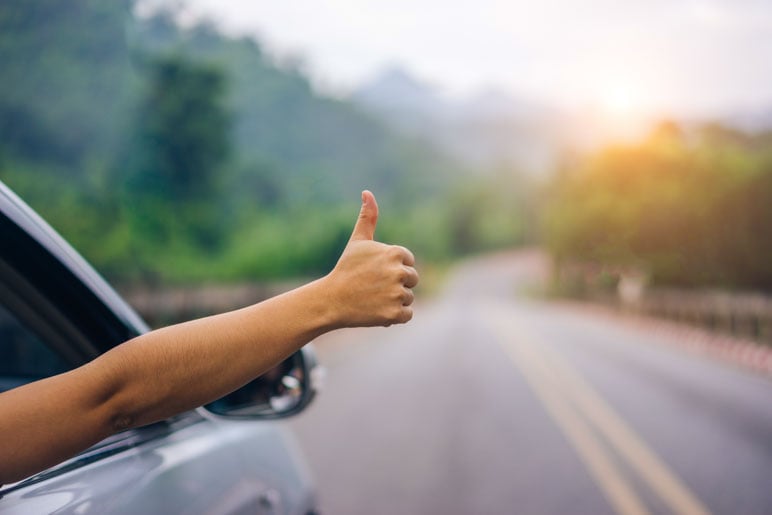 Participation in the driving aptitude seminar is voluntary. It may be repeated at the earliest after 5 years.
The driving aptitude seminar consists of a traffic educational and a traffic psychological submeasure. The partial measures are to be coordinated by mutual information of the respective seminar leaders.
The traffic educational sub-measure
"The traffic educational sub-measure aims to impart knowledge about risk behavior, improve hazard perception, encourage self-reflection, and develop behavioral alternatives. It comprises two modules of 90 minutes each. The traffic educational sub-measure can be carried out by a driving instructor with the appropriate seminar permit as an individual measure or in groups of up to six participants. Between the modules, the participants are to perform "self-observation exercises" as part of a homework assignment. Module 2 of the traffic educational sub-measure may be started no earlier than one week after completion of module 1." (§4a StVG)
The traffic psychological sub-measure
"The traffic psychological sub-measure aims to show the participant connections between triggering and maintaining conditions of irregular traffic behavior. It is intended to generate a willingness to reflect in the participant and to create a readiness to change. It comprises two sessions of 75 minutes each and is to be conducted as an individual measure. Session 2 of the partial traffic psychology measure may be started no earlier than three weeks after completion of session 1." (§ 4a StVG)
The traffic psychological sub-measure of the driving aptitude seminar is about recognizing and working on connections between the violations with points in Flensburg and personal attitudes, professional and private motivations, and your everyday management. From this, in the first session, we will jointly derive and develop approaches to solutions for ensuring a rule-compliant, defensive, considerate and anticipatory driving style. During the following three weeks, you can practice implementing these suggested solutions, observe your behavior in critical situations, and make any necessary adjustments. In the second session, we will then discuss your experiences and progress, and note the strategies for your roadside probation in the future.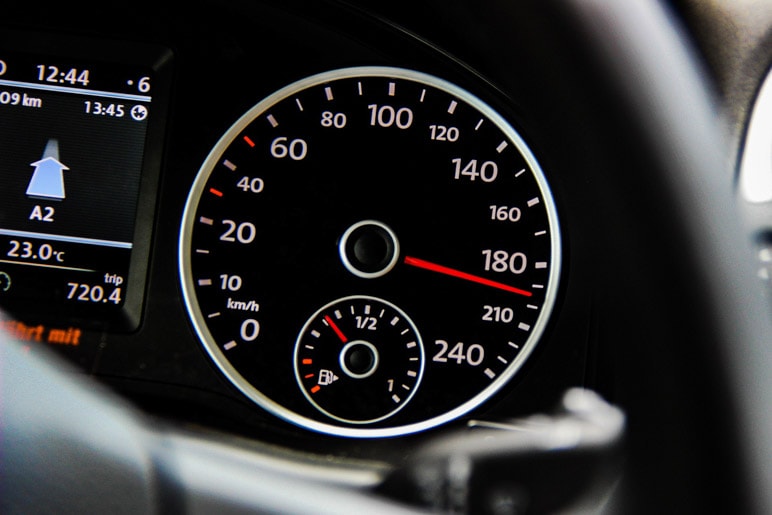 Certificate of attendance and point deduction
At the end of your participation, you will receive a qualified certificate of participation filled out jointly by the traffic educator and traffic psychologist, in which you will also sign. You should submit this to your driver's license office within two weeks. From this moment on, the deduction of one point also applies, provided that you have previously had a maximum of 5 points in the driving aptitude register in Flensburg.
Application cases of the driving aptitude seminar from practice
The possibility of using the driving aptitude seminar to identify and correct errors in participation in road traffic has already existed since May 2014 and has since found numerous applications. It has replaced the previous point reduction seminars. Most drivers take the opportunity to reduce one point in the process.
Already at one point, fleets of vehicle manufacturers are requiring their prospective test drivers and passenger carriers to take that point off in order to hire them.
On two points, parents in particular take advantage of the opportunity to attend the driving skills seminar so that they can accompany their child while driving from the age of 17. This is because you may only have one point in Flensburg before you can apply to the driver's license office to be an escort. Prospective driving instructors are also required to have a single point on their driving record, so they too must reduce a second point.
If the holder of a driving license reaches four or five points in the driving suitability register, the competent driving license authority shall admonish him and inform him of the possibility of voluntarily attending a driving aptitude seminar. Driver's license holders are entitled to the reduction of one point until the authority has issued its admonition. If it does so at a later time, at which further points have been added, it shall classify the driver with a maximum of 5 points and give him the opportunity to reduce one point.
Between 6 and 7 points, those affected can still take part in a driving aptitude seminar, but they will no longer be given a point. In this case, the driving license authority must warn the person concerned and also inform them of the possibility of attending a driving aptitude seminar.
Irrespective of the administrative regulations relating to participation in an FES seminar, the seminars are also used in court with the assistance of a lawyer, so that those affected can get their sentences reduced. get. This goes along with not getting the misdemeanor point so they can still get a chance to avert a driver's license revocation. This is usually accompanied by a claim of hardship.
At 8 points or more, participation in an FES seminar is no longer possible. Then there is a six-month driving license suspension and a request for a medical-psychological examination (MPU) to regain the driver's license. You can find out about it at this point our website.
You can obtain information about the status of your points in Flensburg from the Federal Motor Transport Authority.
Driving aptitude seminars in our traffic psychology practice
We offer qualified traffic psychological counseling as part of the driving suitability seminar in our practice in Munich-Pasing at fair conditions. The costs for the traffic-psychological part of the driving aptitude seminar are 330 € incl. VAT. We are ready to give discount for social indication. Please do not hesitate to contact us.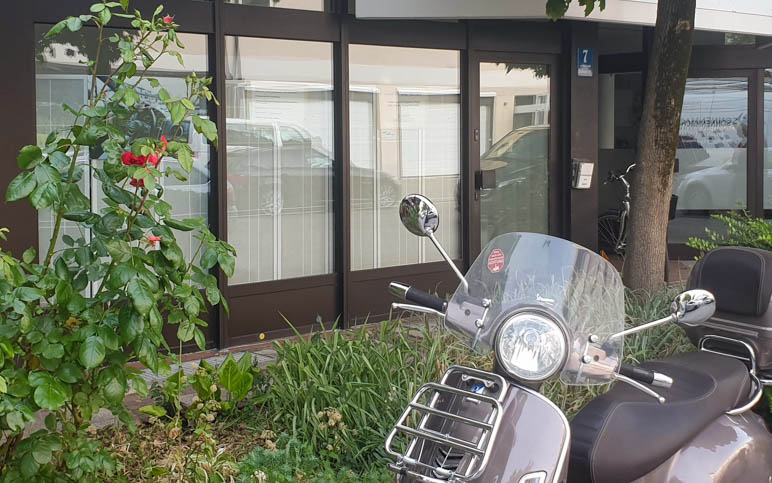 We will be happy to recommend a cooperating driving school for the traffic education part of the FES seminar or a specialized lawyer for your representation in court.
We wish you success in securing your driver's license by reducing your points in Flensburg and continue to enjoy driving!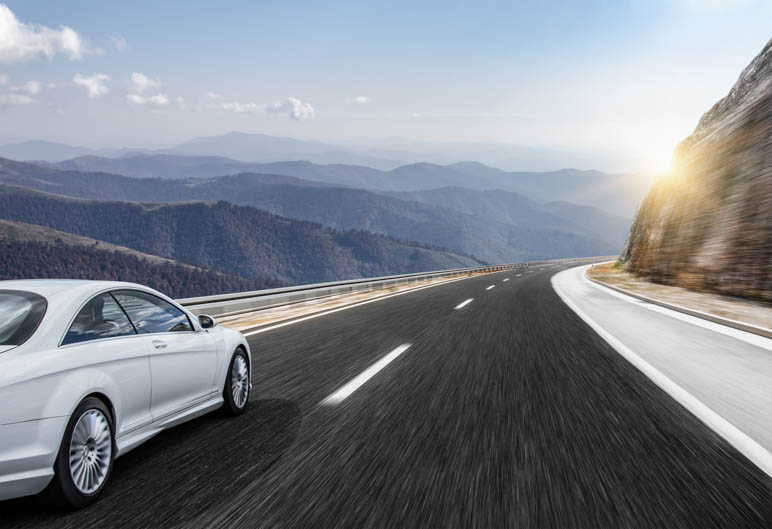 Share your valuable opinion about your participation in the driving aptitude seminar through your review:
We will publish your evaluation anonymously or with a pseudonym and without an email address, provided that you have been a client with us and do not explicitly request the opposite.