Put your MPU preparation in experienced expert hands
With our professional MPU preparation, you are on the right path to a positive MPU assessment. At the beginning, we jointly inspect your driver's license file and clarify open questions with your driver's license office, e.g. whether an extension of the deadline for providing the MPU certificate would be possible for you. We may give you specific recommendations for medical abstinence verification with a certified agency or even work with your attorney if you wish.
Next, in some one-on-one sessions or in a course with a few participants, we will
process why you have experienced problems with your driver's license,
find and complement personal approaches to solving these problems
and finally develop strategies for your future probation on the road.
At the end of our constructive collaboration, we summarize your progress and review your answers to your reviewers to give you the best possible confidence for the upcoming exam. In addition, a professionally qualified confirmation of participation for the MPU assessment center must not be missing.
Our dedicated MPU preparation for your benefit
Are you interested in MPU preparation?
Your driver's license office has ordered a medical-psychological examination (MPU) for one of the following reasons:
For repeated violations with alcohol driving
in case of a drunk driving with at least 1.6 per mille with a motorized vehicle or with a bicycle
If there are indications of alcohol abuse or alcohol dependence
for driving under the influence of drugs
In case of regular cannabis use or already occasional use of hard drugs.
in the case of driving license revocation after eight or more points in the central traffic register in Flensburg
in the event of aggressive behavior on or off the road with relevance to road traffic
In the event of considerable conspicuousness in road traffic during the probationary period following attendance of an advanced seminar and optional traffic psychological counseling in accordance with Section 38 FeV, as well as in the event of an interim driving license suspension of more than three months
in the case of driving without a license before the possession or after the revocation of a driver's license.
In these cases, there are legally considerable doubts about the fitness to drive, which the driver's license office would like to clarify by preparing an MPU expert opinion.
The MPU is a test. Like any exam, it sets standards that you must meet in order to pass. A qualified MPU preparation is one of the standards that the experts expect from you for a positive MPU opinion. MPU preparation is voluntary, but your driver's license office and assessment center expect you to seek expert help from a qualified traffic psychologist.
The Federal Highway Research Institute expressly recommends MPU preparation with a qualified traffic psychologist. As a research institute within the Federal Ministry of Digital Affairs and Transport, the BASt is responsible for the assessment of MPU assessment centers and the providers of courses to restore fitness to drive.
Without seeking professional help, very few people manage to pass the MPU. With this in mind, take an upcoming MPU seriously and prepare thoroughly for it. Find out early if you need to take one and also if you need to provide proof of abstinence or if it may be to your advantage to provide some. The latter, in fact, are in many cases to be conducted over an entire year in the case of an alcohol or drug questionnaire.
With us you will find qualified help at fair conditions. The cost of MPU preparation is 110 € per hour including VAT. In case of social indication (e.g. due to unemployment, education and studies, high family obligations) you can pay the reduced amount of 90 € per hour incl. the legal VAT. An MPU preparation includes 4-10 individual hours in individual cases, the average is 8 hours. In case of need, you can arrange with us for assistance beyond that. If you have little time and need to get to the MPU quickly, we will accommodate you in terms of the time frame of our seminars.
Wir beginnen unsere MPU Vorbereitungen immer mit einem individuell abgestimmten Plan. Hier können Sie sich über unseren aufschlussreichen MPU Check informieren.
MPU preparation in practice in Munich-Pasing
Our MPU preparations take place on the one hand in presence in our practice in the Bachbauernstr. 7 in Munich-Pasing takes place. This is centrally located in the west of Munich in the immediate vicinity of the Pasing train station. It is very easy to reach by public transport as well as by car within the city of Munich and from the surrounding area.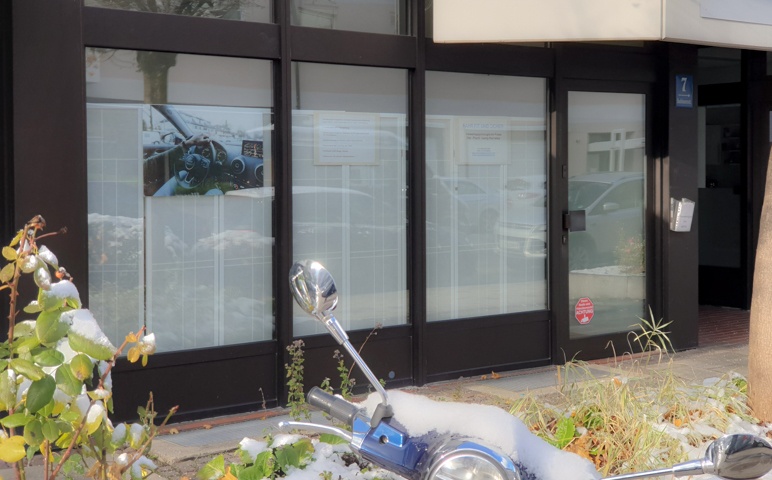 The catchment area of the practice also includes in particular Obermenzing, Neuhausen, Nymphenburg, Moosach, Milbertshofen, Am Hart, Schwabing, Freimann, Allach, Untermenzing, Blumenau, Laim, Sendling, Westpark, Neuried, Aubing, Gräfelfing, Planegg, Planegg, Gauting, Starnberg, Wolfratshausen, Herrsching and Inning am Ammersee, Weßling, Gilching, Germering, Puchheim, Fürstenfeldbruck, Olching, Gröbenzell, Dachau, Karlsfeld, Oberschleißheim, Unterschleißheim and Garching bei München.
Share your valuable opinion about your MPU preparation with us through your review:
We will publish your evaluation on your preparation for the MPU anonymously or with a pseudonym and without an email address, provided that you have been a client with us and do not explicitly request the opposite.
Easily passed the MPU with the helpful preparation from Mr. Klarnetsis
I had a terrible situation in Germany, I got caught by the police. Later I was ordered to undergo an MPU in a short span of time. As a foreigner it was very expensive for me to pay 2-4k thousands of Euros in so called MPU Beratung centers. Everyone asked a heafty price for MPU Vorbereitung.
I saw Mr. George Klarnetsis on the internet, read his reviews and approached him. He is such a great gentleman with a kind hearted human being. He is one of the professional traffic psychologists in Bayern. With him I did the MPU after few sessions. He entirely took all my fears out and I dealt the MPU with great confidence. I successfully passed on my first try.
As a former MPU assessor, Mr. Klarnetsis helped me deal with the situation in an easy way. I can recommend him for sure as he is professional and also speaks multiple languages. He charges lesser, affordable prices. With him success rate is high, the MPU test is very easy to tackle in the end. I believe this is one of professional counseling practices worth recommending and everyone can afford with a high successful rate of getting a positive MPU result. He is open and gives answers to our questions anytime available via WhatsApp.